Raveena Tandon on Twinkle Khanna: Whenever two famous actresses of the 90s are talked about, the names of Raveena Tandon and Twinkle Khanna will always be included in it. It has always been seen that in those days most of the people found Raveena and Twinkle to be the same person, because of which people often got confused in identifying these two and they used to get confused about their names. Meanwhile, a fan has recently compared Raveena to Twinkle, to which Raveena Tandon has given a funny reply.
Raveena Tandon on comparison with Twinkle Khanna
Actress Raveena Tandon is well known for her bold style. Raveena Tandon has often been seen keeping her opinion open. On Sunday, Raveena Tandon kept an Ask Me session on her official Instagram handle, through which people asked various questions to Raveena, to which Raveena Tandon also answered. Meanwhile, a fan told Raveena Tandon that 'in childhood, she used to be very confused about the looks of Raveena and Twinkle Khanna'.
To which Raveena Tandon replied in a funny way that 'You get the cataract operation done, the funds will be arranged.' Hearing this answer of Raveena Tandon, surely you will also laugh. After this no one will compare Raveena Tandon with Twinkle Khanna again.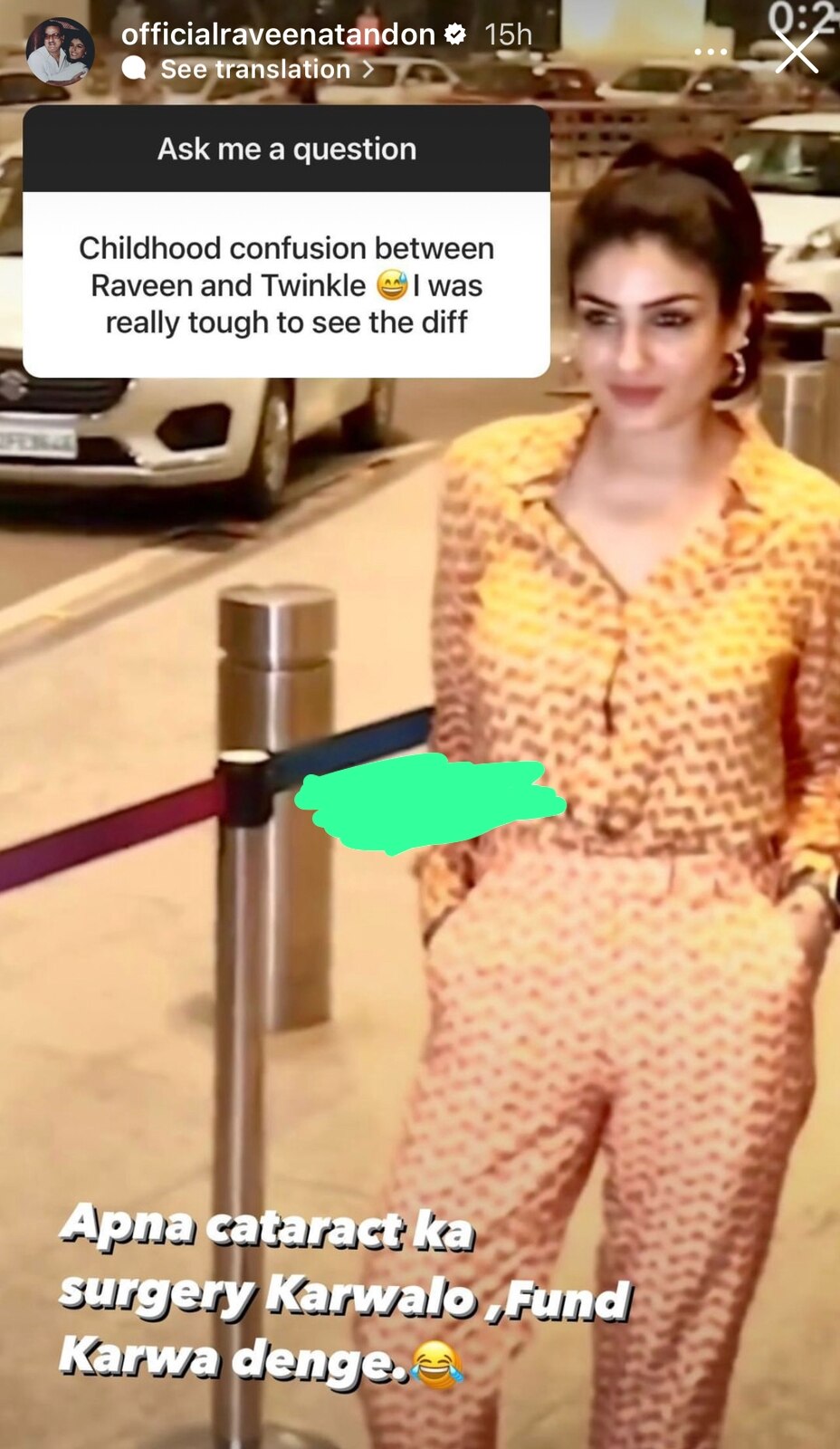 Raveena's strong style seen in 'KGF 2'
Raveena Tandon's strong style was shown in South Cinema's blockbuster film 'KGF Chapter 2' (KGF 2) released last year. In this film of South Superstar Yash, Raveena Tandon won the hearts of the fans with the character of Ramika Sen. Along with this, Raveena has proved that she has no match in acting.
Read this also- Will 'Pathan' be able to break the record of 'Vaar'? Hrithik Roshan's action thriller film left many movies behind